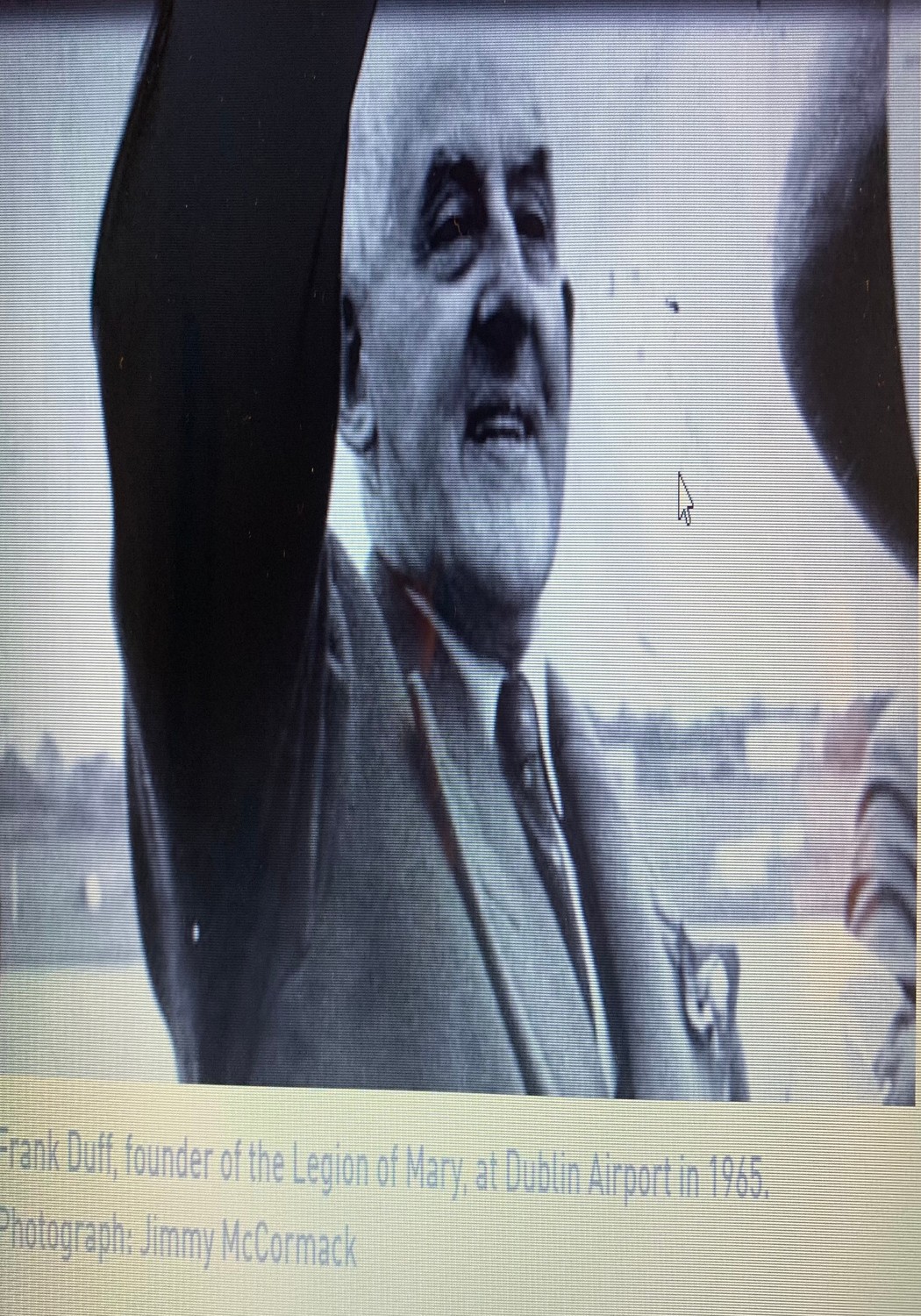 THE IRISH TIMES
Legion of Mary founder's kindness to unmarried mothers recalled
Frank Duff set up hostel for women and children in 1930, says Dr Finola Kennedy
The unusual sympathy of Legion of Mary founder Frank Duff for the plight of unmarried mothers in the context of his times was recalled by economist Dr Finola Kennedy on Thursday night.
"The official approach to unmarried mothers and their children did not appeal to Frank Duff," she said.
Dr Kennedy, author of the 2011 biography Frank Duff: A Life Story, was giving a talk hosted by the Iona Institute in Dublin.
She spoke of how in 1930 Frank Duff opened the Regina Coeli hostel for homeless women in Dublin's North Brunswick Street.
"Soon after opening, a pregnant woman sought admission. Her entry to the hostel, remaining there subsequently, and keeping her child, led to the inauguration of the Mater Dei aspect of the hostel, a type of hostel within a hostel, specifically organised on the basis of units for mothers and children," she said.
Step-down facilities
Later, the Legion of Mary acquired houses in North Great Georges Street "which were divided into flats and could be used by the women and their children as step-down facilities before moving on to independent living".
The object, Duff said, was "to create "a home-life feeling about the place". Duff stressed that the surroundings should be as beautiful as possible as "the silent influence of beautiful and artistic surroundings is incalculable", Dr Kennedy recalled.
"He said that the 'conduct of the women will in great measure be governed by their surroundings'. The women should be encouraged to take an interest in their appearance and one legionary suggested the introduction of several panel mirrors."
Industrial schools
Duff attributed difficulties encountered by children when they left industrial schools to "the absence of the children's mothers during a period of life when such is necessary to the children. The consequence is that a peculiar and unnatural life is lived by those children."




(with kind permission of The Irish Times)
**********************************************************
Mary's Channel Of Grace
A weekly evening programme of Zoom events;
Mondays:

Adoration

Tuesdays:

Thinking With Mary

Wednesdays:

Veneration Of The Cross

Thursdays:

Talking About Truth

Fridays:

Fridays with Frank

Saturdays:

Catholic Chats
Each evening event starts with the Rosary and Legion prayers at 20:00 GMT
Zoom meeting ID: 811 4083 3503

Passcode: 876 433
Everyone welcome to attend…(
same Zoom ID and passcode for all events
).​
Sunday Rosary ... and Ramblings!
11 February 2021
A weekly presentation by Fr Colm Mannion O.P. on a different aspect of our faith and Church teachings with an opportunity for questions and discussion.
Everyone welcome to attend.
Every Sunday at 21:00 hrs GMT
Zoom Meeting ID: 865 4520 7816
Passcode: 323120
******************
Fridays with Frank
11 February 2021
The 'Fridays with Frank' sessions set about discussing the essays of Frank Duff.
A panel of legionaries discuss weekly the essays of Frank Duff in an effort to highlight the spiritual wisdom and inspirational nature of his writings and the urgent call of Our Blessed Mother for all legionaries to help save souls.
Everyone welcome to attend.
Every Friday at 21:00 hrs GMT
Zoom meeting ID: 854 3183 9100
Passcode: 508634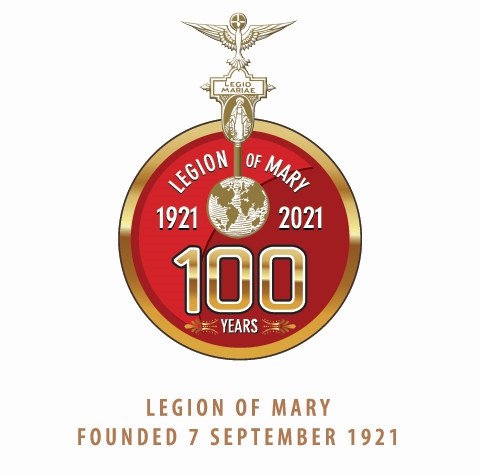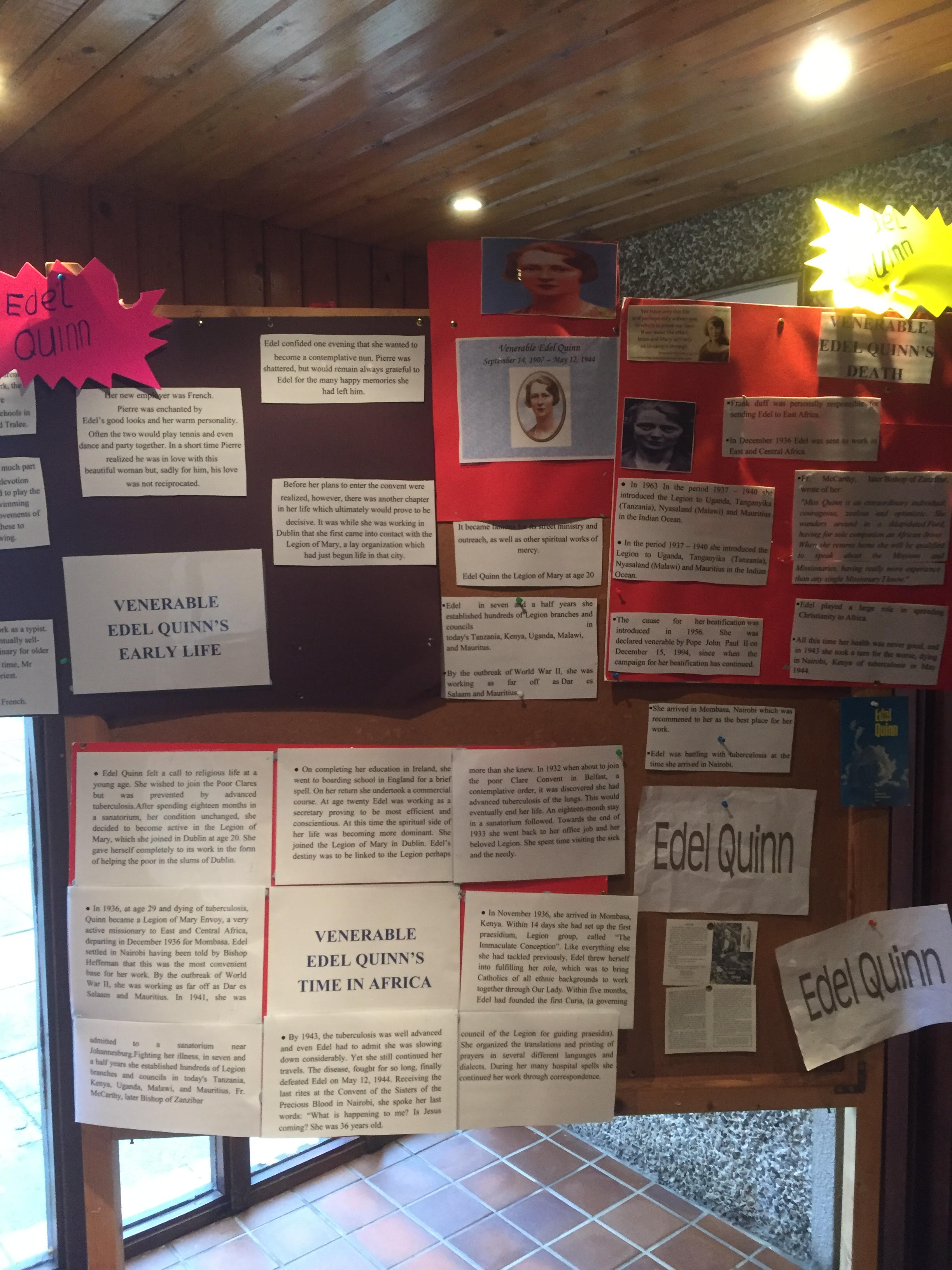 VENERABLE EDEL QUINN EXHIBITION AT ST. SAVOURS CHURCH WATERFORD
(COMPILED BY JUNIOR MEMBERS OF THE LEGION WATERFORD)
**********************************************