CURIA REUNION
Newcastle Co. Wicklow
8th. Dec.
***********************
PERPETUAL ADORATION

Our Lady Queen of Peace Church, Bray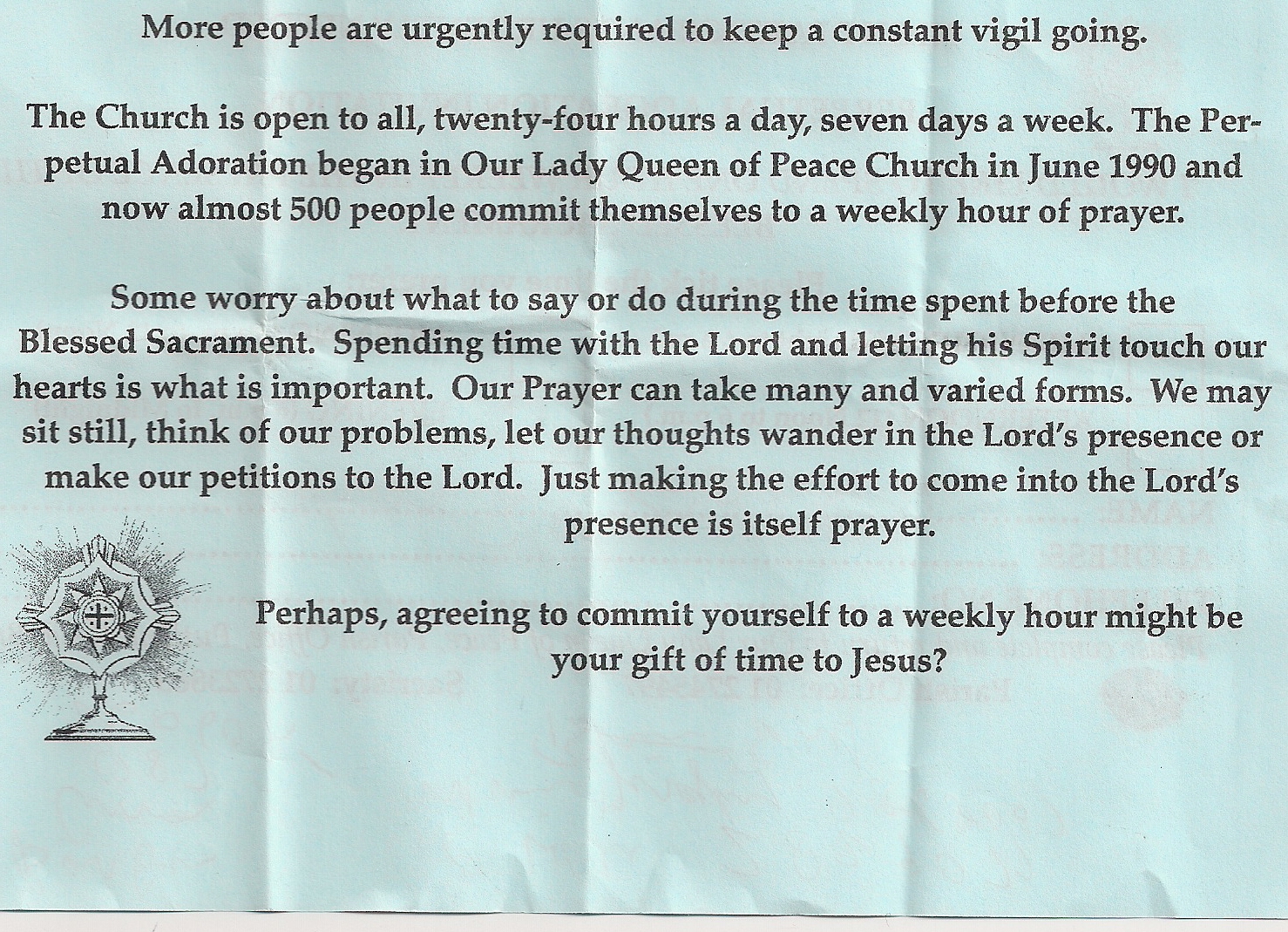 **************************
OUR LADY OF LOURDES PRAESIDIUM
KILMACANOGUE
Members meet each Tuesday at 3.30p.m.
This time is open to revision if it is not suitable for all members.
Meetings are held in the room between the parish office and the vestry.
Adult active membership is open to persons who are 18 years old and upwards.
Auxiliary membership is open to persons who cannot undertake active work, but instead,
pray for the active members and their work.
Childrens groups can also be formed
The Legion of Mary provides an ideal opportunity for each person to play
an active role in this
Year of Faith and the New Evangelisation
For further information please come to the meeting
"The task of mission is a task, not just for priests, but for parish communities and for the entire Christian people of the diocese"

Address of Archbishop Martin to priests 30 September 2004
**********************
The People Ireland were consecrated to the Immaculate Heart of Mary at a mass in Our Lady's Basilica in Knock on 15 August